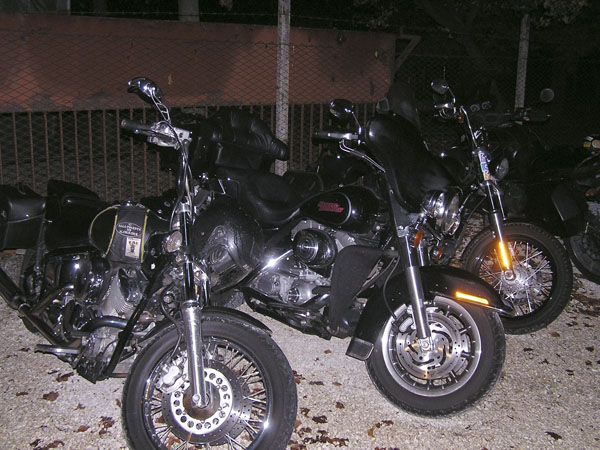 Road Riders MC Pordenone conosce bene il popolo delle due ruote e celebra il suo sesto Halloween Party con tanta musica, divertimento e amicizia.
La festa si anima sin dalle prime ore grazie alla numerosa affluenza. Lunedì 31 ottobre auto e moto sono talmente tante che il parcheggio non basta. La serata decolla sulle ali della live music, quando tutti si scatenano in pista a ritmo di rock, quello puro del popolo dell′asfalto. La cucina placa l′appetito di molti, grazie anche a una leggera lubrificatina di buona birra che non fa mai male.
Il party è reso più piacevole dalla presenza di amici, fratelli e membri di altri MC e gruppi come Born To Be Wild, Ancient Dragon, Fadalten, Wheel On The Road, X Group, NEBI e tanti altri, non meno importanti.
I Road Riders sono pienamente soddisfatti della serata perché assaporano la vera essenza dell′amicizia. Condividono la stessa passione con tantissimi centauri che, pur di stare insieme, divorano centinaia di chilometri in sella alle loro "Iron Ladies". La festa termina, come da consuetudine, solo il mattino seguente. Stanchissimi ma felici sistemano a colpi di scopa e sgrassante la clubhouse di via Malignani 25, che torna al dovuto splendore. Ora è pronta ad accogliere di nuovo fratelli e amici dello storico club Road Riders MC.
© LOWRIDE