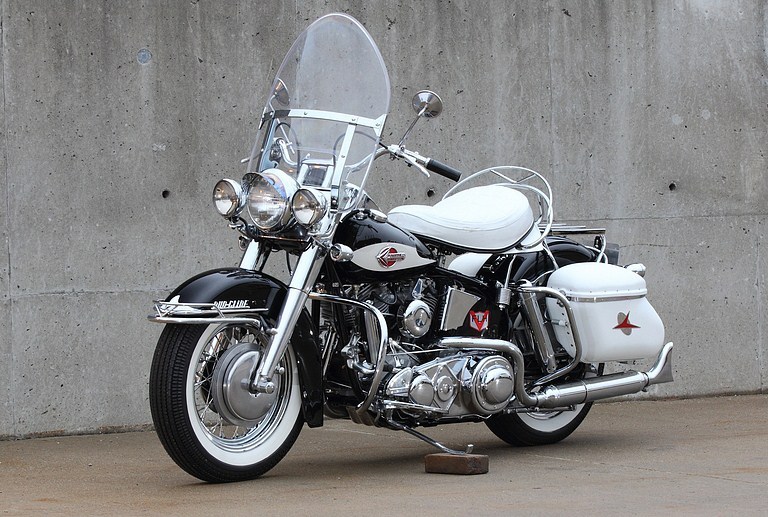 Jerry Lee Lewis, la leggenda del rock′n′roll, era presente sabato 24 gennaio all'asta Mecum Kissimee Florida dove è stata venduta la sua Harley-Davidson FLH Duo Glide del 1959 con motore Panhead. La quotazione ha raggiunto la cifra astronomica di 385.000 dollari. A spingere così in alto il prezzo è stato anche il fatto che la moto ha percorso solo 2.257 miglia, ma soprattutto che il suo proprietario fosse il leggendario cantante e pianista statunitense.
La cifra è una delle più alte pagata per una Harley e ha perfino superato di gran lunga quella pagata per altri modelli appartenuti a Steve McQueen. Jerry Lee Lewis la ricevette in regalo dalla Harley-Davidson Motor Company nel '59 (che pochi mesi dopo ne donò un esemplare identico a Elvis Presley).
Jerry Lee Lewis è una leggenda del rock americano, famoso dagli anni Cinquanta per i suoi brani "Whole Lotta Shakin'Going On", "Great Balls of Fire", "You Win Again" del 1957, fino al più recente "Sixteen Candles" del 1986 e per molti altri brani che hanno fatto la storia del rock made in USA. "The Killer", come venne soprannominato per il suo modo selvaggio, anticonformista e ribelle di esibirsi dal vivo, nel 1986 fu inserito nella Rock and Roll Hall of Fame. Durante l'asta il 79enne Jerry Lee si è anche esibito in uno dei suoi brani di maggior successo, Great Balls of Fire.
© LOWRIDE | 02/02/2015