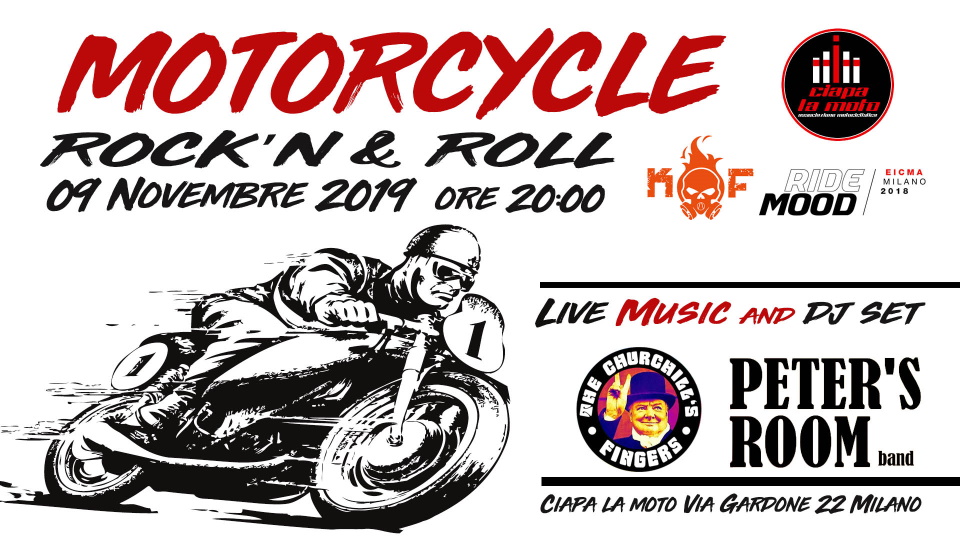 Torna per l'ottavo anno la festa più animata e frequentata che chiude la rassegna del Salone del Ciclo e Motociclo. Sabato 9 novembre presso gli spazi di Motosplash a Milano, torna l'imperdibile party a base di moto e musica rock organizzato da Ciapa La Moto & Kustom Family, una tappa imperdibile del calendario FuoriSalone Eicma 2019.
Ciapa La Moto, associazione motociclistica e punto di ritrovo cult per tanti rider milanesi, e Kustom Family presentano l'ottava edizione di Motorcycles & Rock'n Roll, in programma questa sera dalle ore 20 in via Gardone 22 a Milano. L'imperdibile party a base di rock e passione per le due ruote fa parte del ricco calendario FuoriSalone di Eicma 2019, che chiuderà i battenti domenica 10 novembre.
La musica dal vivo della Peter's Room Band e della The Churchill's Fingers, la birra e i famosi panini di Ciapa la Moto faranno da contorno a una serata indimenticabile. Da non perdere anche il DJ Set che vedrà alternarsi in console di diversi Disc jockey. Keep calm and get the party started!
di Lorenzo Rinaldi © riproduzione riservata Low Ride Srl
© LOWRIDE | 09/11/2019